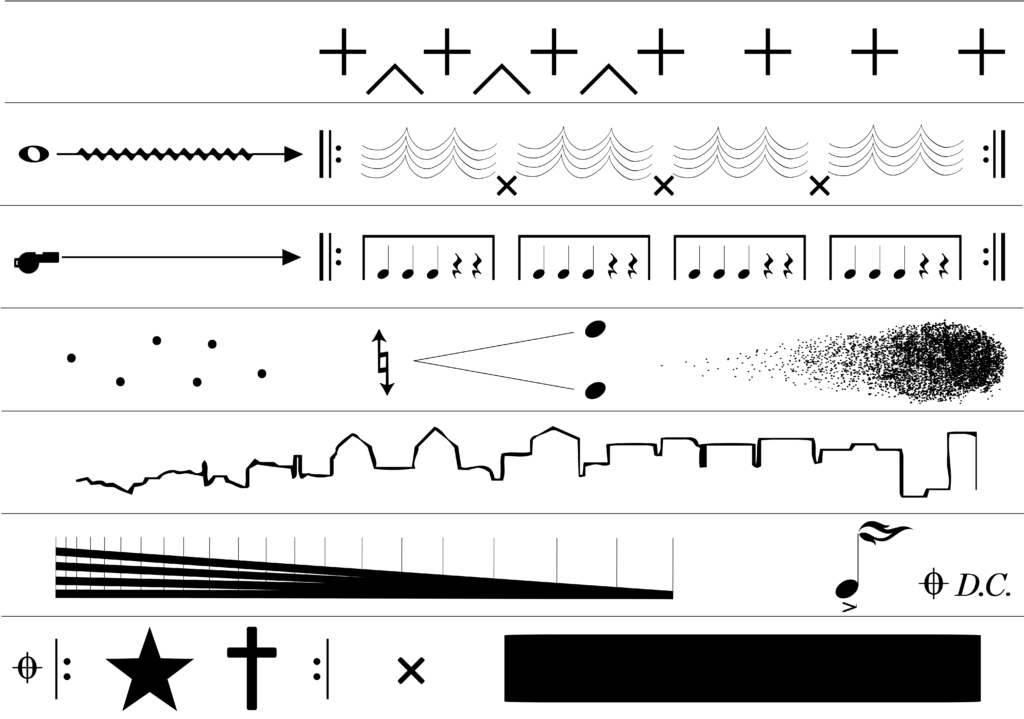 Raven Chacon, American Ledger (No. 1), 2018, vinyl transfer. Collection of the artist.
The following is a list of resources related to Soundings: An Exhibition in Five Parts. The list of resources compiled here is not an official recommendation, but is rather a list of suggested readings compiled by Public Programs and graduate student researchers at the Belkin Art Gallery. These readings are intended to provide additional context for the exhibition and act as springboards for further research or questions stemming from the exhibition, artists, and works involved.
Resources are arranged by artist, listed alphabetically by last name.
Parmela Attariwala
Raven Chacon
Cris Derksen
Sebastian De Line
Jeremy Dutcher
Camille Georgeson-Usher
Maggie Groat
Rachel Kiyo Iwaasa
Kite
Germaine Koh
Cheryl L'Hirondelle
Tanya Lukin Linklater
Cristóbal Martínez
Ogimaa Mikana
Peter Morin
Diamond Point
Lisa Cooke Ravensbergen
Heidi Aklaseaq Senungetuk
Greg Staats
Tsatsu Stalqayu (Coastal Wolf Pack)
Olivia Whetung
Tania Willard