Joseph Eggleston

Musician

Joseph Eggleston is currently pursuing a Doctoral Degree in Cello Performance at UBC under the guidance of Eric Wilson and Janet Steinberg. Before coming to UBC, he studied at the University of Oregon with Steven Pologe.

Read More
Sonic Responses invites eight musicians and one composer to respond to the changed aural conditions of UBC's outdoor spaces. Their music making confronts and enters into a dialogue with the quiet that currently resides on campus. Responding to different locales and situations, the repertoire for Sonic Responses stretches across a broad range of traditions.
In the warm early-June sun, Joseph Eggleston performs two movements from Bach's Cello Suites amongst a cacophony of unruly growth and bird song. In the background, the repeated lines and "bars" of the Beaty Biodiversity Research Centre conjure the structure of a notated musical score. While other sites on campus are iconic in their representation of Western "placemaking" (bell towers and fountains), this modest site located off the central thoroughfare of Main Mall offers the atmosphere of an informal backyard. Bach's Cello Suites are among the most performed pieces of the classical cello repertoire. The Suites consist of movements inspired by Baroque dances. Eggleston has selected the Allemande movements from the Suites in D Minor and D Major. The Allemande is a dance of German origin that, as a contemporary of Bach wrote, "must be composed and likewise danced in a grave and ceremonious manner." The two movements have the seriousness associated with the genre, but they achieve it through different means. The D Minor Suite movement (performed first) moves briskly for an Allemande but does so in a determined, earnest way. The D Major Suite movement, on the other hand, unfolds long, florid melodic lines to create spells of reflective lyricism.
Sonic Responses furthers the collaborations between the Morris and Helen Belkin Art Gallery and the School of Music that will continue through Soundings: An Exhibition in Five Parts (Fall 2020). The project is led by Barbara Cole, Curator of Outdoor Art, David Metzer, Professor of Musicology and Chair of the University Art Committee, and Judith Valerie Engel, a doctoral candidate in piano performance. Sonic Responses was initiated by the Morris and Helen Belkin Art Gallery in collaboration with the School of Music and supported by the British Columbia Arts Council's Arts and Culture Resilience Supplemental Award and UBC's Catalyzing Research Clusters Program.
Images (above and below): Rachel Topham Photography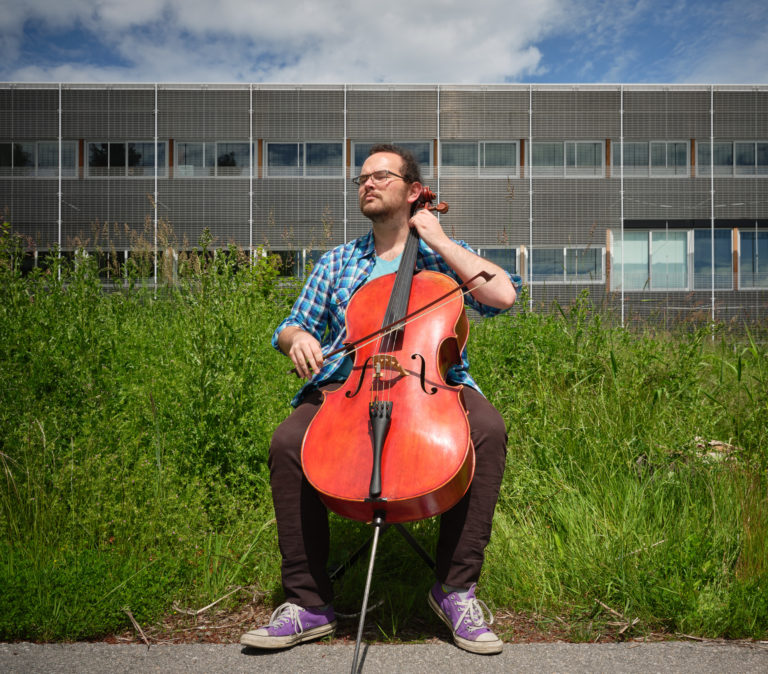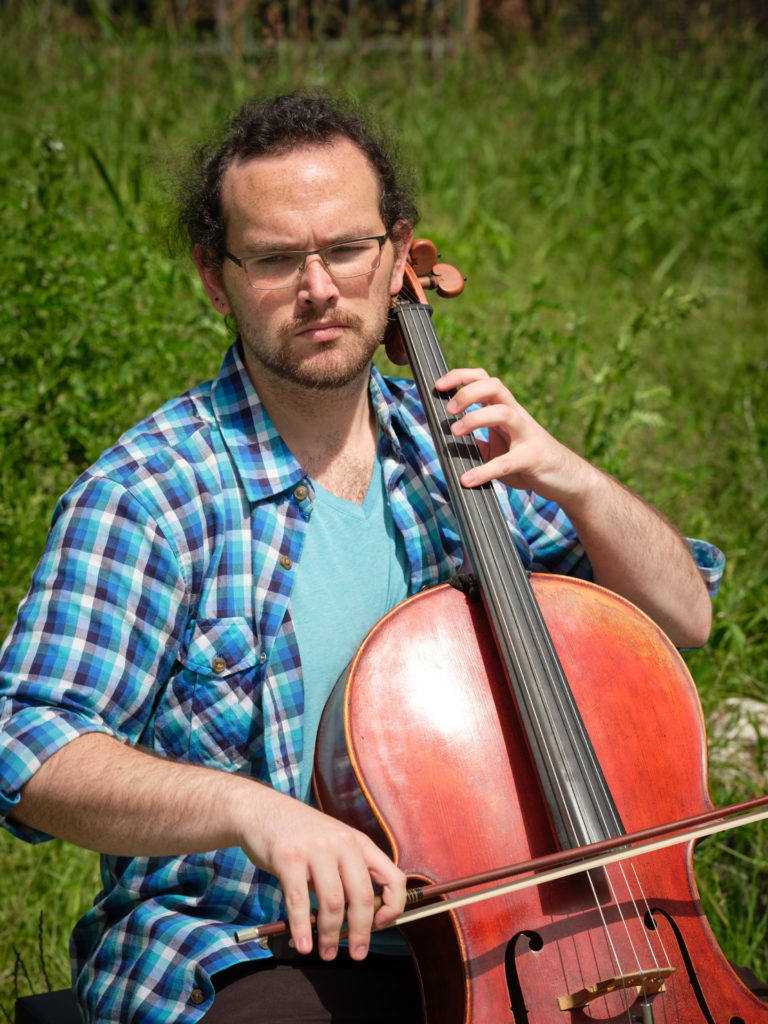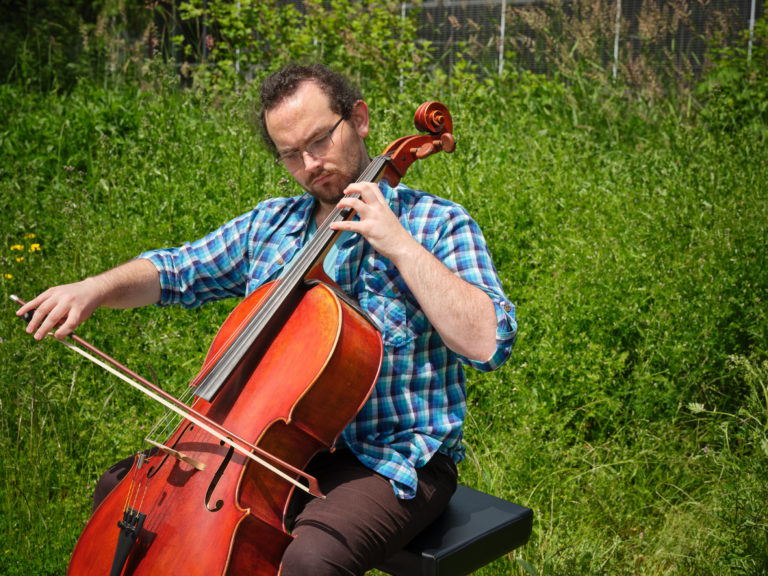 Joseph Eggleston

Musician

Joseph Eggleston is currently pursuing a Doctoral Degree in Cello Performance at UBC under the guidance of Eric Wilson and Janet Steinberg. Before coming to UBC, he studied at the University of Oregon with Steven Pologe.

Read More