Carlos Savall Guardiola

Musician

Carlos Savall Guardiola (BMus, MMus) started his musical studies at the age of nine in his hometown of Alicante, Spain. In 2011, he finished his Intermediate Degree studies, entering the Conservatorio Superior de Música of Alicante, studying first under Gonzalo Berná, and graduating in 2015 in the class of Jose Franch-Ballester. He has participated in Master Classes with Andreas Sunden, Corrado Giuffredi, Kari Krikkuu, Ben Lulich and James Campbell. Savall Guardiola completed his Master's Degree at UBC and is currently pursuing his Doctor of Music Arts at UBC while he continues performing and teaching clarinet in Vancouver. He has played and collaborated with many orchestras including the National Youth Orchestra of Canada, the Vancouver Opera Orchestra, the Youth Orchestra of Valencia and the Vancouver Metropolitan Orchestra.

Read More
Sonic Responses
invites eight musicians and one composer to respond to the changed aural conditions of UBC's outdoor spaces. Their music making confronts and enters into a dialogue with the quiet that currently resides on campus. Responding to different locales and situations, the repertoire for 
Sonic Responses 
stretches across a broad range of traditions.
"Abîme des oiseaux / The Abyss of the Birds" is the third movement of Olivier Messiaen's Quatuor pour la fin du temps / Quartet for the End of Time. He composed most of the quartet during his incarceration as a prisoner of war in the Stalag VIII-A camp, located near Görlitz, Germany. The first performance of the quartet was on January 15, 1941 in the Görlitz camp, with Messiaen himself playing the piano part. The clarinetist was Henri Akoka.  Messiaen showed him the movement while they were in transit to the camp. Springing from his deep Roman Catholic faith, the quartet responds to apocalyptical images from the Book of Revelation. On the third movement, Messiaen wrote: "The abyss is Time with its sadness, its weariness. The birds are the opposite to Time; they are our desire for light, for stars, for rainbows and for jubilant songs." In this and many of his works, Messiaen, a devoted ornithologist, evokes bird songs. Performed here on one of the trails leading down to the ocean's foreshore, the songs of resident Pacific wrens can be heard throughout the recording. While far from being the abyss of time, a small ravine runs beside the trails. With a backdrop of ferns, salal, salmonberry and elderberry, Savall Guardiola performs within the rainforest fringe of Pacific Spirit Park that surrounds the campus.
Sonic Responses
furthers the collaborations between the Morris and Helen Belkin Art Gallery and the School of Music that will continue through
Soundings: An Exhibition in Five Parts
(Fall 2020). The project is led by Barbara Cole, Curator of Outdoor Art, David Metzer, Professor of Musicology and Chair of the University Art Committee, and Judith Valerie Engel, a doctoral candidate in piano performance. 
Sonic Responses
was initiated by the Morris and Helen Belkin Art Gallery in collaboration with the School of Music and supported by the British Columbia Arts Council's Arts and Culture Resilience Supplemental Award and UBC's Catalyzing Research Clusters Program.
Images (above and below): Rachel Topham Photography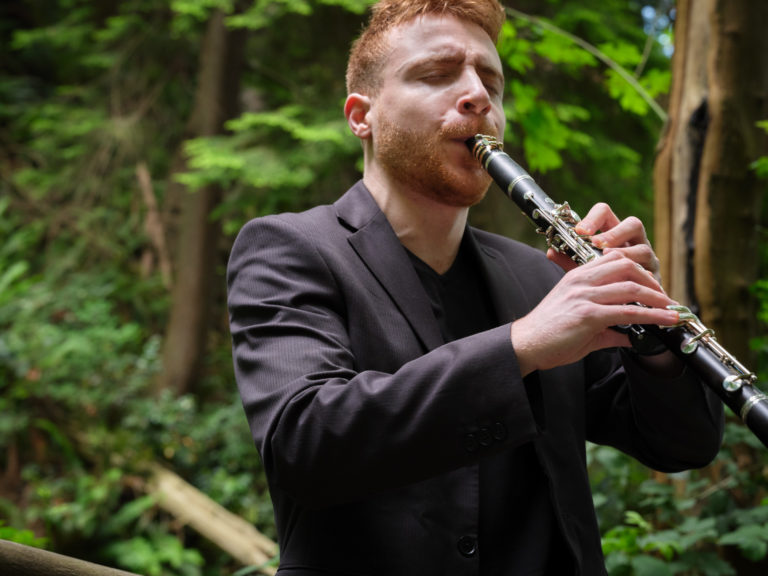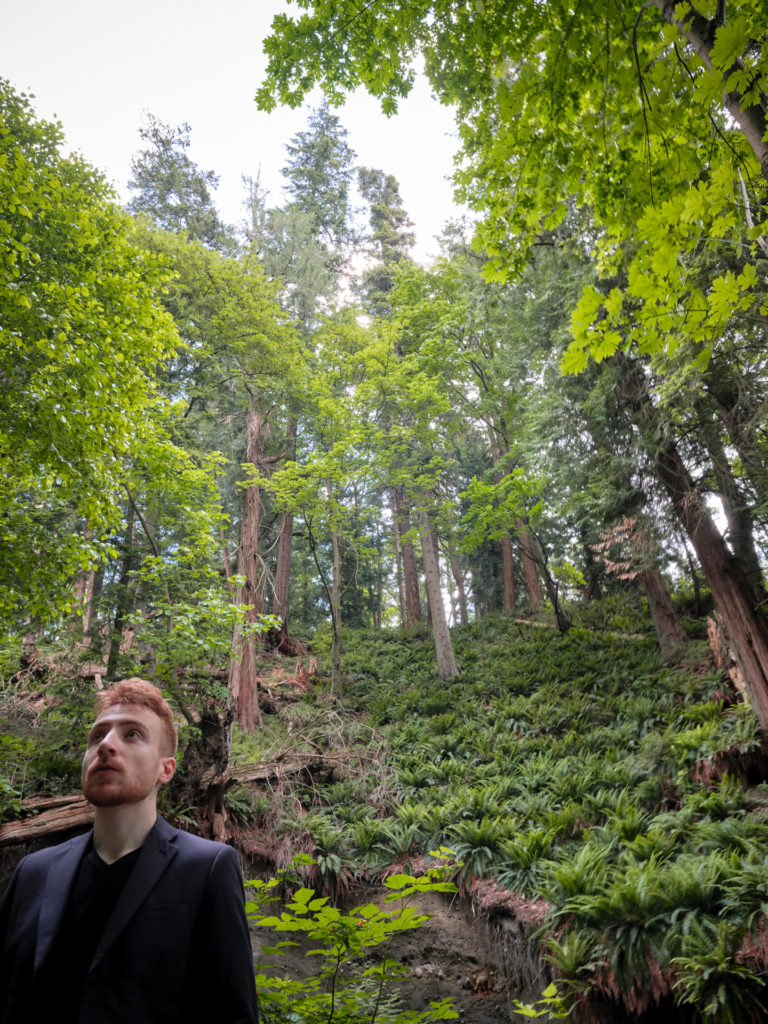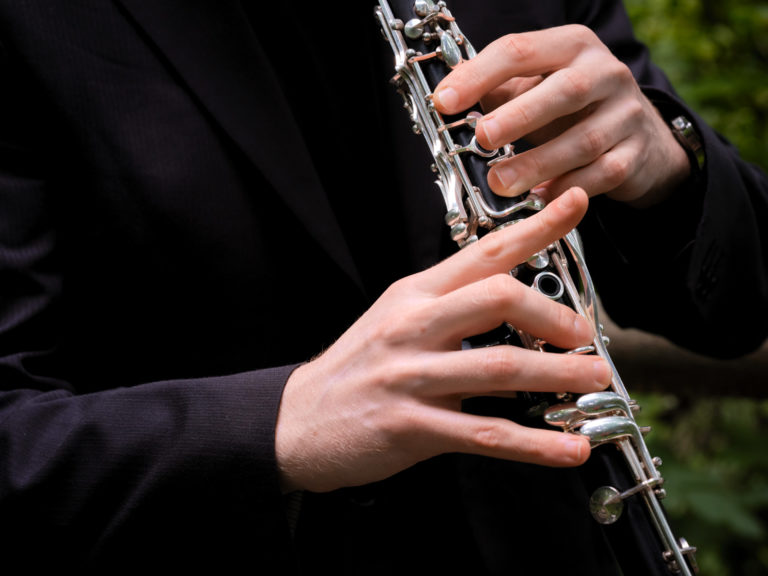 Carlos Savall Guardiola

Musician

Carlos Savall Guardiola (BMus, MMus) started his musical studies at the age of nine in his hometown of Alicante, Spain. In 2011, he finished his Intermediate Degree studies, entering the Conservatorio Superior de Música of Alicante, studying first under Gonzalo Berná, and graduating in 2015 in the class of Jose Franch-Ballester. He has participated in Master Classes with Andreas Sunden, Corrado Giuffredi, Kari Krikkuu, Ben Lulich and James Campbell. Savall Guardiola completed his Master's Degree at UBC and is currently pursuing his Doctor of Music Arts at UBC while he continues performing and teaching clarinet in Vancouver. He has played and collaborated with many orchestras including the National Youth Orchestra of Canada, the Vancouver Opera Orchestra, the Youth Orchestra of Valencia and the Vancouver Metropolitan Orchestra.

Read More