Thank you to everyone who joined us for the book launch, readings and talks to celebrate the publication of the Beginning with the Seventies project – the Friday and Saturday sessions were filled with good spirit and thoughtful interactions. It was an occasion for all those involved in the project from its earliest inception in 2016 to its final exhibition in 2019 to come together in a broad discussion of art, archives and activism. We are especially grateful to the speakers: Lisa Darms, Kate Hennessy, Sarah Hunt, Yaniya Lee, Jaqueline Mabey, Cait McKinney, Allyson Mitchell, Lisa Robertson, Denise Ryner, Erin Silver, Thea Quiray Tagle and the Belkin's Lorna Brown.
Copies of Beginning with the Seventies, co-published by the Belkin and Information Office, are available for sale for $70 CAD through the Belkin and Information Office.
Following the successful launch of the book, Lorna Brown is taking Beginning with the Seventies to the Melbourne Art Book Fair (March 13-15, 2020) where she and artist Vicki Couzens will discuss the reactivation of public and private archives in the resurgence of social activism within contemporary art practices. Brown will talk about the launch of the Beginning with the Seventies publication, exploring the process of commissioning contemporary art-activist practices from institutional archives. Couzens will reference her interdisciplinary art practice, most notably her Possum Cloaks, and exploration of lineage and reliance on non-Western archives to articulate contemporary Aboriginal identity and sovereignty. Couzens, who was the first artist-in-residence of the Blue Cabin Floating Artist Residency, is a member of the Keerray Wooroong language group of the Gunditjmara of western Victoria, Australia.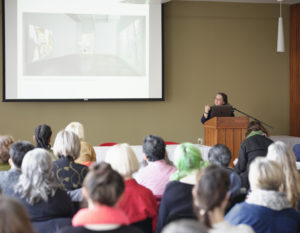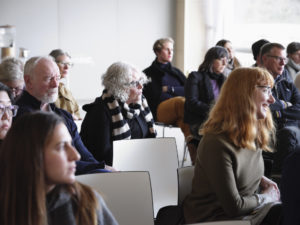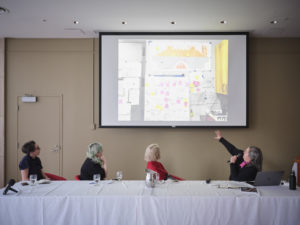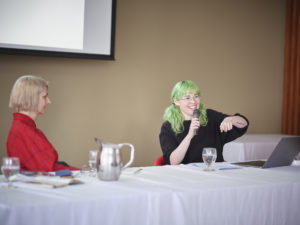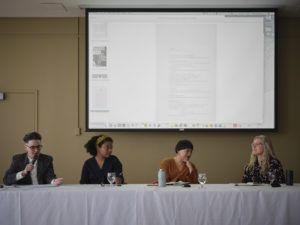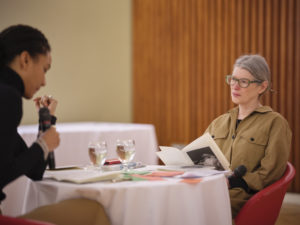 Images (above): Rachel Topham Photography