Rhoda Rosenfeld
from Maps of the World series, 1977
lithograph on paper

Collection of the Morris and Helen Belkin Art Gallery, gift of Carole Itter, 2021  
The artist writes about her work included in the Stations: Some Recent Acquisitions exhibition: "Maps of the World started with a roll of negatives (among 25 others) that I'd been keeping in a plastic envelope in the summer of 1970. I spent the summer living in a hut (a sauna bath) on Long Beach on Vancouver Island. When I got back to the city and started to develop the negatives, this one, as I stood in the darkroom reeling it onto the spool, felt damp and sticky but I decided to develop it anyway. So this iconography arrived purely by chance and blew my mind for a long time with its metaphorical messages. Keith Wallace described it most perfectly, I think, in an essay he wrote for a show of paintings I had at the Contemporary Art Gallery in 1992:
The intended pictures of sandy beaches, rolling surf and flocks of birds lay obscured behind a screen of ghostly biomorphic shapes, the after-effect of a chemical transformation in the photographic emulsion. Visually, these shapes vacillated between the microscopic and the macroscopic, between lesion-like body scars and aerial mappings of the earth shot from outer space."
Rhoda Rosenfeld is a writer and artist working in painting and photography. She received a BA from McGill University (1963) and completed further studies at the École des beaux-arts de Montréal. In 1968, Rosenfeld moved to Vancouver, where artists such as Roy Kiyooka, who worked in poetry, painting and photography, were influential in shaping her practice. Rosenfeld's work has been presented in solo exhibitions, including one at the Contemporary Art Gallery, Vancouver (1992), and in numerous group exhibitions, among them Arbora Versa, Contemporary Art Gallery (1990); Time, Kitchener-Waterloo Art Gallery (1988); and a multi-artist show at the UBC Fine Arts Gallery (1971). Since 1972, Rosenfeld's poetry has been published widely in literary magazines and journals such as West Coast Line, Raddle Moon, W, Yellowfield and the Capilano Review.
Over the course of Stations: Some Recent Acquisitions, we will consider works from the Belkin's permanent collection through the lens of the pandemic world around us, in particular through the words of the artists themselves. Works from the Collection extends these works from the gallery space to the intimacy of the home; to see more of the Belkin's collection, visit https://collection.belkin.ubc.ca.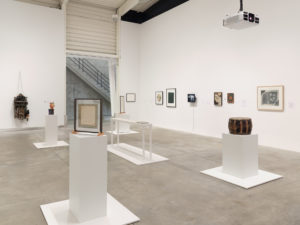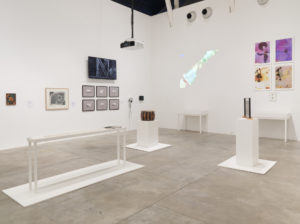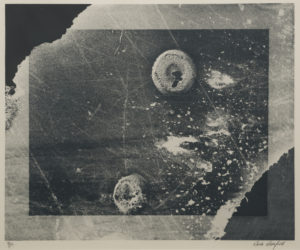 Photos: Rachel Topham Photography