N.E. Thing Co. (Iain and Ingrid Baxter)

Artist
Featuring works produced in 1969 by Iain and Ingrid Baxter (N.E. Thing Co.) from when a group of Canadian and American artists, curators, critics and journalists traveled to Inuvik, N.W.T. at the invitation of the Edmonton Art Gallery. The artists executed a variety of outdoor works which were documented on the spot via text and photographs by curator/critic Lucy Lippard.
Catalogue essay by Charity Newburn.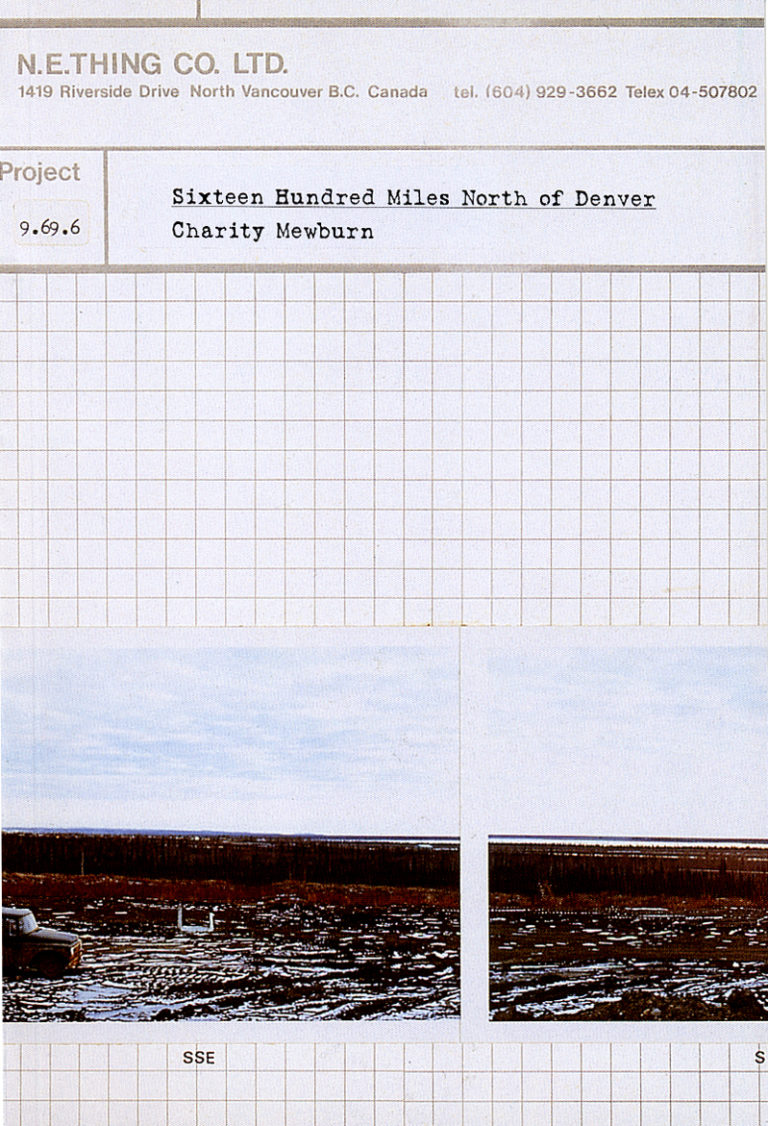 Sixteen Hundred Miles North of Denver. Exhibition catalogue.
N.E. Thing Co. (Iain and Ingrid Baxter)

Artist