Christine D'Onofrio

Christine D'Onofrio is an artist who works in photography, video, digital media, interactive media, printmaking, sculpture, book work and installation.Her practice explores themes related to art history and the nature of artistic practice, current and historical feminisms, exploitation, virtue, humiliation, humour and desire. She is interested in the contradictions and ambiguities of liberty, especially under capitalism and her work frequently juxtaposes consumer culture and mass media with art historical references. Her recent work critically addresses feminist strategies and discourses pertaining to structures of exploitation, humiliation and power. D'Onofrio is involved with Art+Feminism in Vancouver, an international campaign to improve the coverage of women and female identifying artists on Wikipedia.

Read More
In collaboration with UBC Department of Art History, Visual Art and Theory Instructor Christine D'Onofrio, and concurrent with Art+Feminism events worldwide, the Belkin Art Gallery invites participants of all genders and expressions to join in a Wikipedia Edit-a-thon. Annually each March, art and feminist communities around the world converge to correct Wikipedia's gendered biases, to bolster the representation of female-identified persons indexed within the ubiquitous online resource.
Join us on Saturday, March 18 to create and edit Wikipedia articles about female artists, feminist art movements and scholarship. We will provide help for beginner Wikipedians, reference materials, childcare and refreshments. Bring your own laptop, power cord and ideas for entries that need updating or creation.
The Wikipedia Edit-a-thon is part of the Belkin Art Gallery's project Beginning With the Seventies, an ongoing research initiative investigating the 1970s, an era in which social movements of all kinds – feminism, environmentalism, LGBTQ rights, access to health services and housing – began to coalesce into models of self-organization. The Edit-a-thon is also part of the Spring Fever: Vancouver Independent Archives 2017 events.
RESOURCES
List of individuals who need Wikipedia entries
Information session presentation by Christine D'Onofrio
Art+Feminism website
Art+Feminism tumblr
Childcare can be reserved by emailing Christine at christine.donofrio@ubc.ca in advance.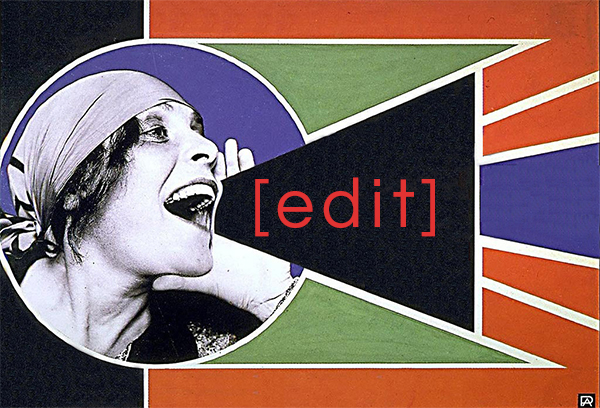 Organized by Christine D'Onofrio
Christine D'Onofrio

Christine D'Onofrio is an artist who works in photography, video, digital media, interactive media, printmaking, sculpture, book work and installation.Her practice explores themes related to art history and the nature of artistic practice, current and historical feminisms, exploitation, virtue, humiliation, humour and desire. She is interested in the contradictions and ambiguities of liberty, especially under capitalism and her work frequently juxtaposes consumer culture and mass media with art historical references. Her recent work critically addresses feminist strategies and discourses pertaining to structures of exploitation, humiliation and power. D'Onofrio is involved with Art+Feminism in Vancouver, an international campaign to improve the coverage of women and female identifying artists on Wikipedia.

Read More