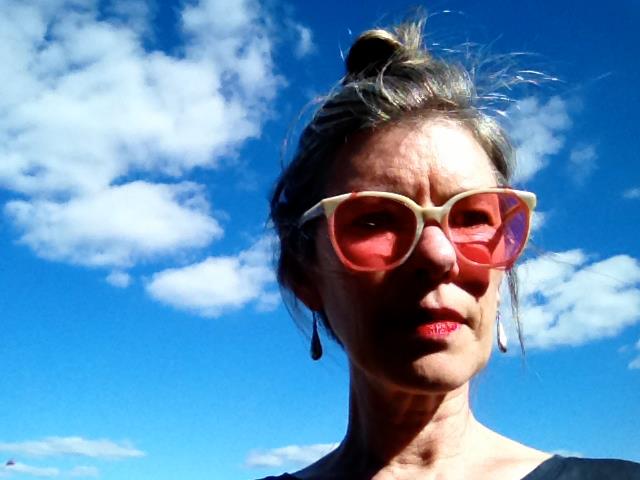 Join us in the Gallery for a reading by poet and essayist Lisa Robertson, "The Baudelaire Fractal." Robertson describes the subject thusly:
"A new prose text, resulting from a period of intense immersion in Baudelaire. It slowly unravels a mystical experience – that of waking up in a hotel room one morning to discover that I have written the complete works of Baudelaire, yet without actually having become Baudelaire. It's as if his texts have become me, or I have realized myself within them. In part the liminal portal of the hotel room inaugurates this experience, whose telling moves among hotel rooms occupied in my 35-year span of travelling and writing. The text moves from room to room, from memory to memory, including many inclusions of shared points of reference for B and I – looking at Claude in the Louvre, reading Poe, smoking hash, relative impoverishment, affairs, dandyism. . . It is part memoir, part novelistic magical realism, part trash-talking contemporary art and poetry life."
Poet and essayist Lisa Robertson recently published her tenth book, 3 Summers (2016, Coach House Press). Robertson has been writing both poetry and critical prose for the visual arts since the early 1990s, which includes her involvement in the artist-run community in Vancouver. Much of the early prose that includes texts on movement, architectural surfaces and cities has been collected as Occasional Works and Seven Walks from the Office for Soft Architecture (2004, Clear Cut Press and 2010, Coach House Press). More recent essays about noise, pornography, the Codex, melancholy, folds and Lucetius were gathered for the book Nilling (2012, Bookthug). Robertson lives in France and works as a freelance teacher, currently at Ecole des Beaux Arts de Bordeaux and the Royal Academy of Art in The Hague.
Conceived and developed by Shelly Rosenblum