Holly Schmidt

Holly Schmidt is an artist, curator and educator who engages processes of embodied research, collaboration and informal pedagogy to explore the multiplicity of human relations with the natural world. Her work involves the creation of temporary site-specific projects and residencies, along with material-based explorations in the studio. Her national and international exhibitions, projects and residencies include: Vegetal Encounters (2019-21) with the UBC Outdoor Art Program, Quiescence (2019) at the Burrard Arts Foundation, A-Y with Locals Only (2018) at AKA Gallery, Pollen Index (2016) at the Charles H. Scott Gallery, Till (2014-15) at the Santa Fe Art Institute, Moveable Feast (2012) at the Burnaby Art Gallery and Grow (2011) with Other Sights for Artists' Projects. Schmidt is grateful to live and work in Vancouver, Canada, the unceded territories of the Musqueam, Squamish and Tsleil-Waututh Nations.

Read More
In early September, Holly Schmidt, the Outdoor Art Program artist in residence at the Belkin, guided a sensorial walk with the Ars Scientia research cluster. Exploring the different areas of UBC Farm, she took artists and physicists through various exercises in sound, smell and touch within the natural landscape of the forested area. Written scores, sculptures and even new vocabulary for describing sensorial experience were made and shared, bringing attention to the various channels through which observation is conducted in the respective, yet often connected disciplines of art and science.
Schmidt's Vegetal Encounters residency at the Belkin is a multi-year endeavour in which she creatively engages with and learns from plant life. She has created opportunities for students, staff and faculty on campus to share time and space with the natural world, resulting in art projects of various media and iterations.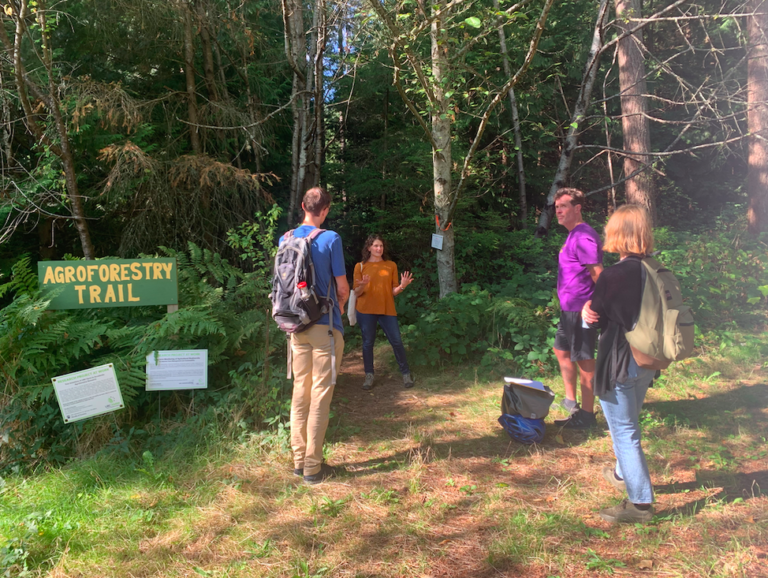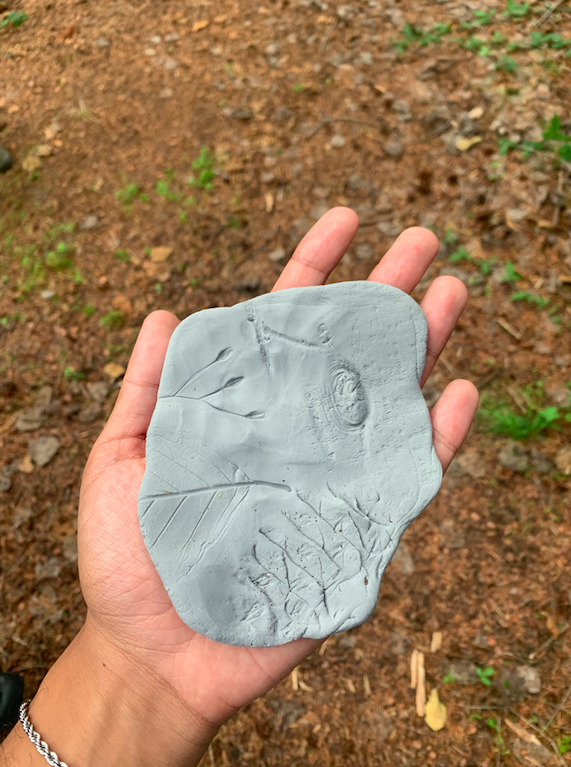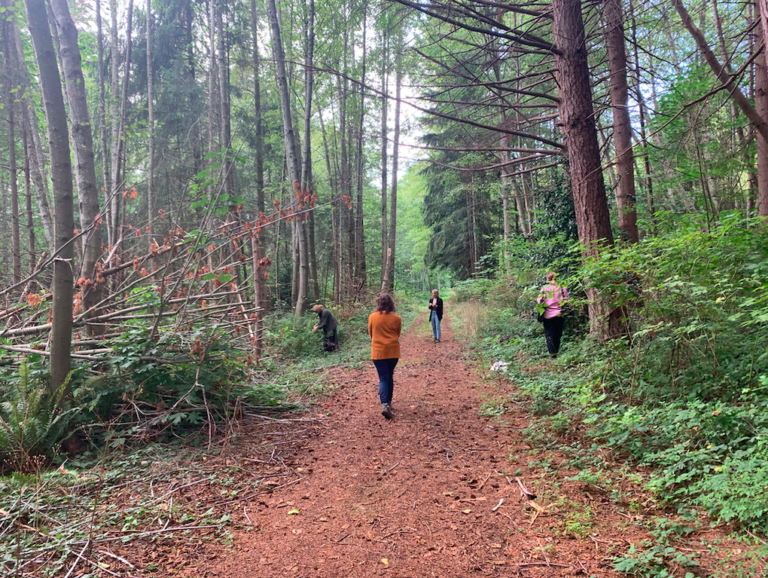 Photos (above): Marcus Prasad
Holly Schmidt

Holly Schmidt is an artist, curator and educator who engages processes of embodied research, collaboration and informal pedagogy to explore the multiplicity of human relations with the natural world. Her work involves the creation of temporary site-specific projects and residencies, along with material-based explorations in the studio. Her national and international exhibitions, projects and residencies include: Vegetal Encounters (2019-21) with the UBC Outdoor Art Program, Quiescence (2019) at the Burrard Arts Foundation, A-Y with Locals Only (2018) at AKA Gallery, Pollen Index (2016) at the Charles H. Scott Gallery, Till (2014-15) at the Santa Fe Art Institute, Moveable Feast (2012) at the Burnaby Art Gallery and Grow (2011) with Other Sights for Artists' Projects. Schmidt is grateful to live and work in Vancouver, Canada, the unceded territories of the Musqueam, Squamish and Tsleil-Waututh Nations.

Read More