by Ilaria Casini, Academic Programs Assistant
My grandparents lived on the top floor of a four-story building in the periphery of Florence, just outside the old medieval walls. The neighbourhood was part of a city-wide postwar urbanization project. A series of anonymous-looking ochre apartment complexes with green shutters, dark red roofs and strings of balconies faced the interior courtyards. Each time we visited them, after having settled in, my brother and I were summoned by my grandmother onto the balcony, with a simple yet ambiguous: "Come here! Say hi!" There, paraded like exotic animals, we greeted the neighbourhood: a plethora of women of different ages, who would in turn summon husbands, children or grandchildren to greet us back. My nonna weaved a network of relations with the inhabitants of the surrounding buildings over a period spanning sixty years, uniquely from interactions across the inner courtyards. Calling them was never too hard a task as speaking loudly is culturally tolerated. Moreover, the vast majority of these complexes have a very similar architectural blueprint for which the kitchen is the innermost piece of the apartment, extending to the outside through the space of the balcony. As the kitchen has been historically and culturally a strongly gendered area of the house, the women of the neighbourhood were always within earshot. Most of them my grandmother had never met any other way, unless accidentally in an aisle of the grocery store; yet they constitute her most intimate community, outside of the family.
Dr. Silvia Bottinelli, from the School of the Museum of Fine Arts at Tufts University, has analyzed the jutting spaces of the back balconies, where female characters performed their chores, through the paintings of Florentine artist Fillide Giorgi Levasti (1883-1966). Focusing on mid-twentieth century Italy and specifically the years of the Fascist dictatorship, she suggests how back balconies possessed simultaneously components of voyeurism and surveillance, as well as collaboration and resistance. Bottinelli considers the heavy political connotation that the balcony carried in fascist Italy, as a platform for Benito Mussolini's charismatic speeches to the masses. The liminality of this architectural structure allowed for the dictator to join the people while remaining separate from them, both preventing them entry to the governmental spaces and taking advantage of the vertical line of communication as establishing a strong visual and literal hierarchy. According to Bottinelli, Levasti's art however, subverts this rhetoric by making "the balcony a site for collective activities that appears humble and depoliticized, so as to reclaim this space outside the context of fascist paternalism" (Bottinelli, 288).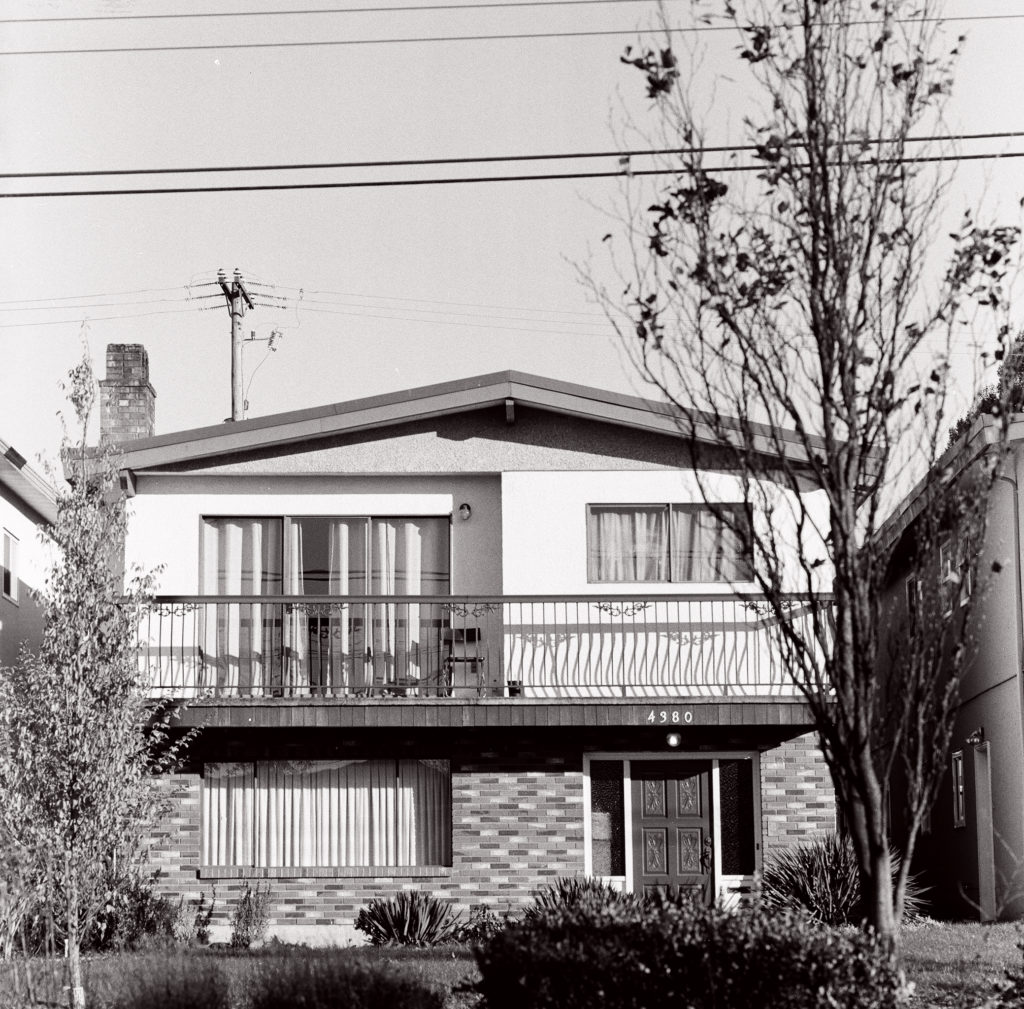 Compared to other canvases developing the trope of the balcony and the window as a visual tool for the merging of the public and domestic environments, such as futurist Umberto Boccioni's The Street Enters the House (1911) or Renato Guttuso's Woman at a Window (1942), Levasti's Intimacy (1933) or Laundry Day in a Housing Project (1950) shift the point of view. The frontal perspective mirrors her direct experience; the artist inhabits and participates in the same spaces. The emphasis is placed on the anonymous depicted women. They hold their equilibrium, clinging to repetitive domestic gestures during such a difficult period of uncertainty. For Bottinelli, they remain in between, both physically occupying the semi-public space of balconies and yards, and metaphorically navigating the space between acceptance and rebellion (Bottinelli, 285). Fascist surveillance also took place among the working class neighbourhoods through these same spaces as resident spies reported on potential political discontent. Nevertheless, the means of horizontal communication created by the weft of interconnected balconies, rooftops, and internal courtyards allowed for an overlooked transmission channel, which ultimately benefited the Resistance Movement with useful hands-on information. Despite the lack of acknowledgement by official statements, oral histories reveal these collaborative interactions took place predominantly among women.
Blissfully unaware of these historical facts, as children we had often carried out sound experiments involving the same lines of communication. Much like a city-wide telephone game, we often wondered how far one of our silly phrases, shouted to the kids of our courtyard, could reach the corners of Florence in all directions. We never received concrete results, though many anecdotes and urban legends came back through the same channels. This is not a phenomenon restricted to Florence of course, nor Italy. Most European countries are characterized by a more conglomerated civic urban organization of high-rises and apartment blocks compared to the North American environment. Moreover, countries within the Mediterranean area have further developed planning that emphasizes the outdoors thanks to temperate weather conditions. Bernardo Zacka, in a recent opinion article for The New York Times, An Ode to the Humble Balcony, recalls his memories of growing up in Beirut and the protagonist role played by the balcony in most of them: "The genius of the balcony is to assemble people who live within proximity, but who are otherwise strangers, around a common world of events, experiences and issues. The balcony is fulfilling this role to great acclaim today, but that is what it does, silently, in ordinary times." While the extraordinary circumstances of the COVID-19 pandemic prompted his recollections, he ultimately realized that it is the ordinariness of the balcony space which he misses more dearly. Now living in Massachusetts, Zacka reflects on this lost intermediary space, which supports a distinctive type of "reserved sociability."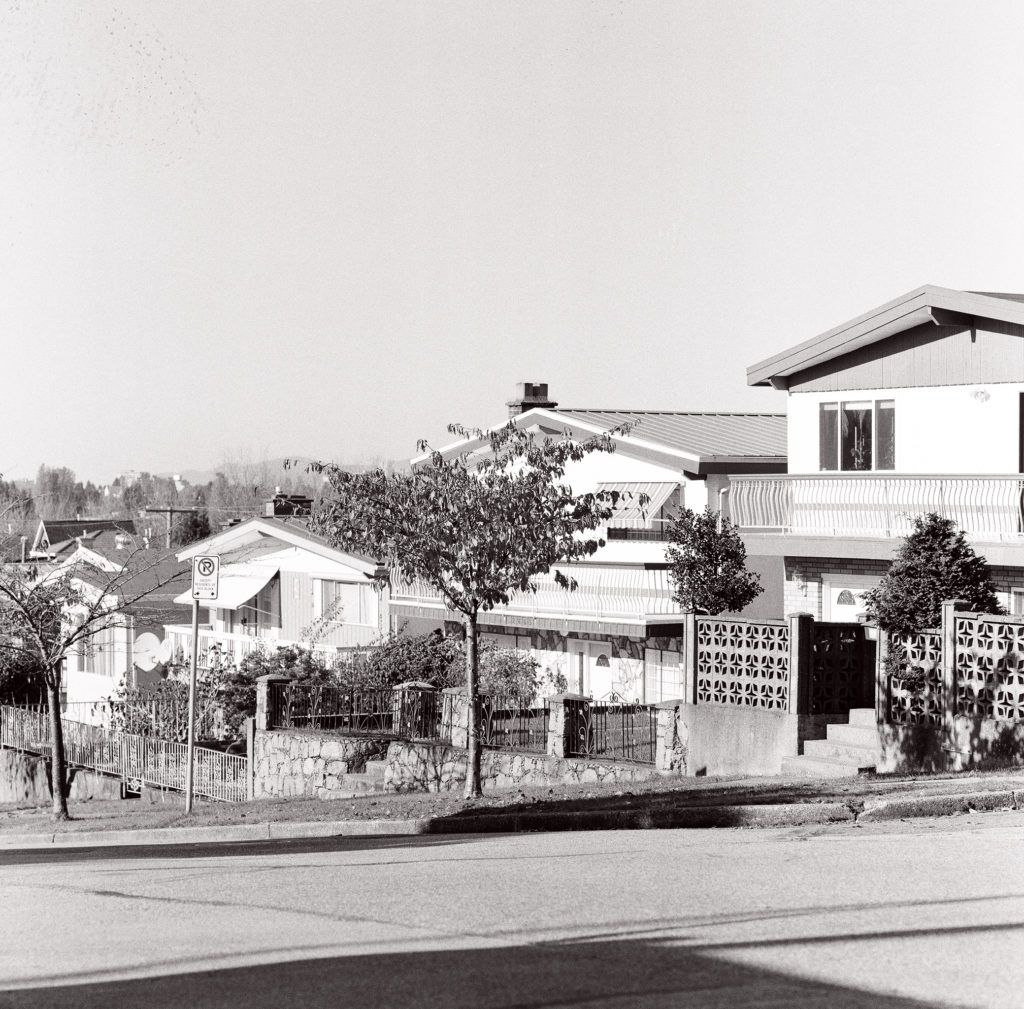 Zacka expresses his nostalgia by commenting how "this ambivalence manifests in Beirut in the use of a distinctive sartorial code. The balcony is the domain of the nightgown and the undershirt: items too revealing for the street, yet modest enough to be worn at a distance." The quarantine ensuing from the spread of the pandemic worldwide has lifted many fashion norms, with people experimenting with sartorial registers or loosening customary attires, even outside the bounds of the home and in the most formal of (virtual) circumstances. However, while this fashion trend might have improved a sense of approachability visually, the days of social distancing have unquestionably hindered our human receptiveness. We just do not know anymore how to behave and move around each other in public circumstances —being mindful of health and safety while not surrendering to full emotional coldness. Zacka summarizes his longing for the balcony in this way: "It offers company without the demands of intimacy." In order to analyze how some spaces achieve this, Zacka refers to Dutch architect Aldo van Eyck's theories behind the design of the Amsterdam orphanage in 1957. Van Eyck's architectural reflections on "the medicine of reciprocity," "twinphenomena" and "inbetween realms" have received a new wave of attention in recent articles advertising civic life in the time of social distancing. 
Van Eyck's architectural objective situates itself in the postwar social purpose of healing the city fabric, rescuing street corners, forgotten squares and vacant sites. He built over 700 playgrounds around several cities of the Netherlands. These were meant to be functional spaces for children, though also pleasing structures, which would require different responses by members of society: "they were linking spaces, pieces of the public 'in-betweenness'" (Blundell Jones and Canniffe, 35). The Amsterdam orphanage expanded on these principles. It resulted into a kasbah-like structure of sloping interconnected levels, courtyards and internal streets leading off to different sets of houses. These remained separate from each other though connected among themselves by shared gardens, bridges and porticos. The orphanage was a peculiar structure, developed for a delicate and specific purpose, though it can be understood as van Eyck's attempt at creating variations on the theme of the traditional balcony.
In his analysis of van Eyck's work, Nathaniel Coleman defines reciprocity as "a mutual action characterized by a balanced give and take. For a building "to breathe both in and out (as we do)," as van Eyck demanded, its organization would need to be in accord with the balanced give and take of reciprocity" (Coleman, 201). [NOTE 1] What van Eyck called "twinphenomena" was nothing more than the possibility of rejoining abstractly split phenomena, such as inside and outside. It required a third space, or threshold, the "inbetween realm" that links as it separates two previously opposed conditions (Coleman, 2012). I see this "inbetween realm" less as a new structure to be theorized and built and more as a change in perspective on spaces that already exist. Coming out of the quarantine and negotiating our "new" social norms and social spaces through several post-pandemic phases, we are compelled to uncover the ways our city allows for reciprocity. We are given the opportunity to redefine the meaning of a balanced give and take, and find balcony-like qualities in different areas.
Vancouver, as most North American cities, has a different urban organization with only some neighbourhoods presenting apartment blocks and high-rises with balconies, as well as a different history of inhabiting the liminality offered by these structures. However, it has other potentials for reciprocity, which European cities ignore. The city's sociability occurs more on its front lawns, porches and back alleys. As an outsider, I have always had a certain admiration for the many community gardens spread around the city, both in their more official guise and the smaller improvised ones on street corners and overlooked green patches. Gardening has been one of the most popularly rediscovered activities of these isolated days, but I was positively surprised by my neighbourhood's inventiveness in inhabiting these spaces. On my daily walks I assisted to many of such instances: two people having a beer and some words of inspiration for a third one elbow-deep in soil fighting some stubborn weeds, or a toddler being read a book by a neighbour across the road, as well as neighbourhood shared bookshelves, planters and clothes exchanges.  
Vancouver outdoor spaces however will be forever cursed, and blessed, by the unavoidable downpour of rain, which hinders extended periods of sociability under the open sky. While the downtown area has been somewhat off-limits during my days of quarantine, due to my lack of a car and the avoidance of public transport, I have thought about the Robson Square Law Courts almost daily. I was introduced to the complex recently by an architect friend. Completed in 1979 by architect Arthur Erickson, the Law Courts have been described as "a transformation of landscape into built form" (Polo, 44) and a "horizontal high rise." To me, it looked like a cascade of plant-filled balconies under a bell jar. It brought to mind the Vertical Forest towers in Milan but laid down for a rest, as well as memories of aquarium and greenhouse visits. I remember feeling a disarming sense of calm and restlessness simultaneously. The space seemed incongruously tranquil for its supposed purpose and my friend and I were two out of ten lucky visitors. In his analysis Polo describes how the structure defies "the traditional figure/ground relationship between buildings and open space" (Polo, 44).  Catching a glimpse of the downtown skyscrapers from my bedroom window, my mind has been continuously brought back to that expanse of space under the glazed roof. The way my friend and I conversed for hours, had lunch, stared at the rain gliding down the glass, undisturbed and non-disturbing of other people's quite possibly more serious conversations. We occupied a side of one enormous concrete balcony, only a few feet from the busy downtown streets. I wonder if that anti-urban terraced garden remained open during the pandemic? Probably not, being a governmental building. I wonder if it should have. 
[NOTE 1] Van Eyck's analogy of a breathing building, inhaling and exhaling as we do, resonates in a heightened way as the world grapples with an unprecedentedly severe respiratory syndrome claiming the lives of thousands and the anti-racist Black Lives Matter movement reigniting their fight once again, following George Floyd's last words "Please, I can't breathe." 
WORKS CITED
Blundell Jones, Peter, and Eamonn Canniffe. "Aldo van Eyck: Orphanage, Amsterdam, 1954-59." In
Modern Architecture Through Case Studies 1945 to 1990
. London: Routledge, 2007.
https://doi-org.ezproxy.library.ubc.ca/10.4324/9780080940373
.
Bottinelli, Silvia. "Liminality and In-Betweeness: The 'Domestic Pieces' of Fillide Levasti."
Modernism/modernity,
Vol. 24, No. 2 (2017), 283-309. 
DOI: 
https://doi.org/10.1353/mod.2017.0022
. 
Polo, Marco. "Robson Square and Law Courts."
The Canadian Architect,
vol. 39:3 (1994), 44-45.
Images: Adam Flewelling.