The Belkin Gallery presents a solo exhibition of paintings by Vancouver artist Mina Totino. Totino first exhibited in Vancouver in the 1980s and was included in the Vancouver Art Gallery's 1985 Young Romantics exhibition. She has since exhibited in Glasgow, Berlin, and Toronto.
Totino's paintings celebrate the powers of the visual as she reinvents old genres like flower-painting and still-life. Her powerful canvases explore the demonic and libidinal energies of decoration and ornament, drawing connections between Dutch still-life emblems and 1990s tattoos and body piercing.
An illustrated catalogue with essays by Clint Burnham, Judy Radul and Scott Watson accompanies the exhibition.
Mina Totino is made possible through the generous support of the Exhibition Assistance Program of the Canada Council.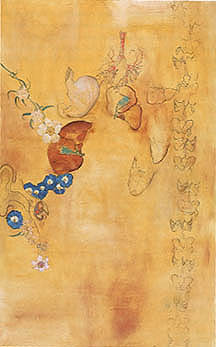 Mina Totino, Organs w/o Body, 1994.
Oil on canvas, 244.0 x 153.0 cm.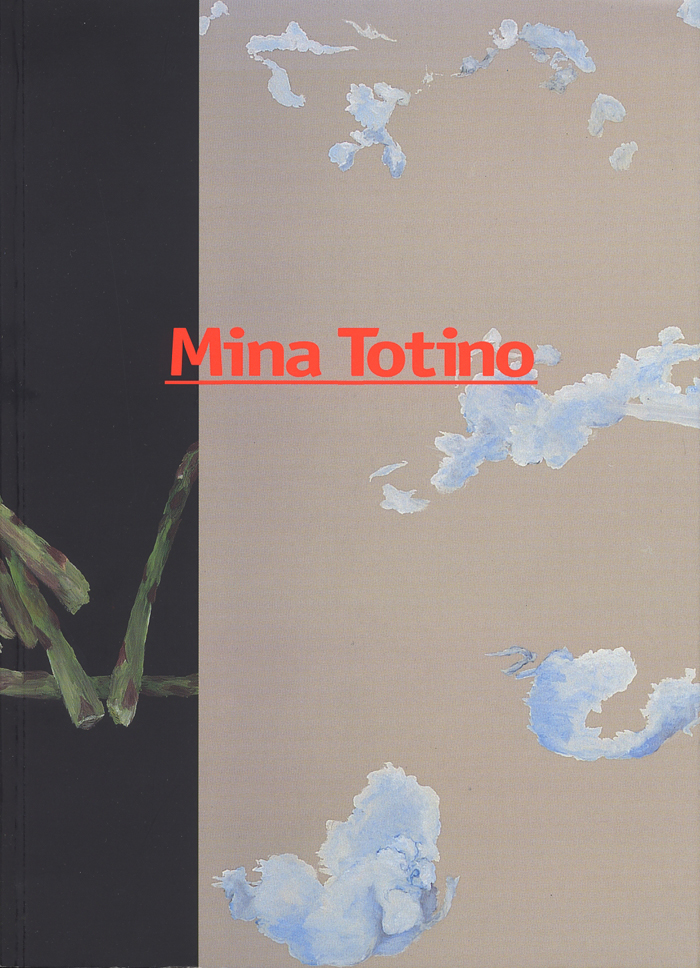 Mina Totino. Exhibition catalogue.