Erdem Taşdelen

Artist

Lorna Brown, Curator

Curator
The twenty-four anonymous, undated and very personal letters that make up Dear, seem to be suspended in a first-draft state. Reading closely, it becomes clear that this is not a correspondence but rather a one-sided exchange between the author and himself. The typed texts have been anxiously marked up and corrected by hand, and in exasperation – a second-guessing that harangues the writer for breaks in logic, improper syntax and evasive or vague passages. At other times, the editor's fidgety revisions pause to comment that a passage exemplifies "the postmodern condition" or to helpfully smooth and polish an acceptable phrase. At one point, even the sentiment "I hope one day we can just let ourselves be ourselves around each other" has been worried with a complicated re-working.
Dear, discloses the most private reflections of the writer while simultaneously challenging the authenticity of these feelings with analytic detachment. The failure to communicate perfectly, displayed publicly and self-deprecatingly in this exhibition, is a paradox we can recognize. Erdem Taşdelen's work focuses on the complexity of self-expression in projects using a range of media. Worrier, a series of videos, are sessions with a psychoanalyst in which he reveals his recurrent fears and anxieties about being an artist, while Erdem Taşdelen is a business card project in which his "title" is given as "Sullen hermit," "delusional lover" or "dissatisfied libertine" amongst others. In presenting these multiple and conflicting subjectivities, the artist's identity becomes more credible yet more suspect at the same time.
This exhibition is a collaboration between the Morris and Helen Belkin Art Gallery and the Walter C. Koerner Library at The University of British Columbia, and is made possible with the generous support of the Audain Foundation. Art in the Library offers new perspectives on contemporary art by presenting art that questions our current perceptions about the world around us.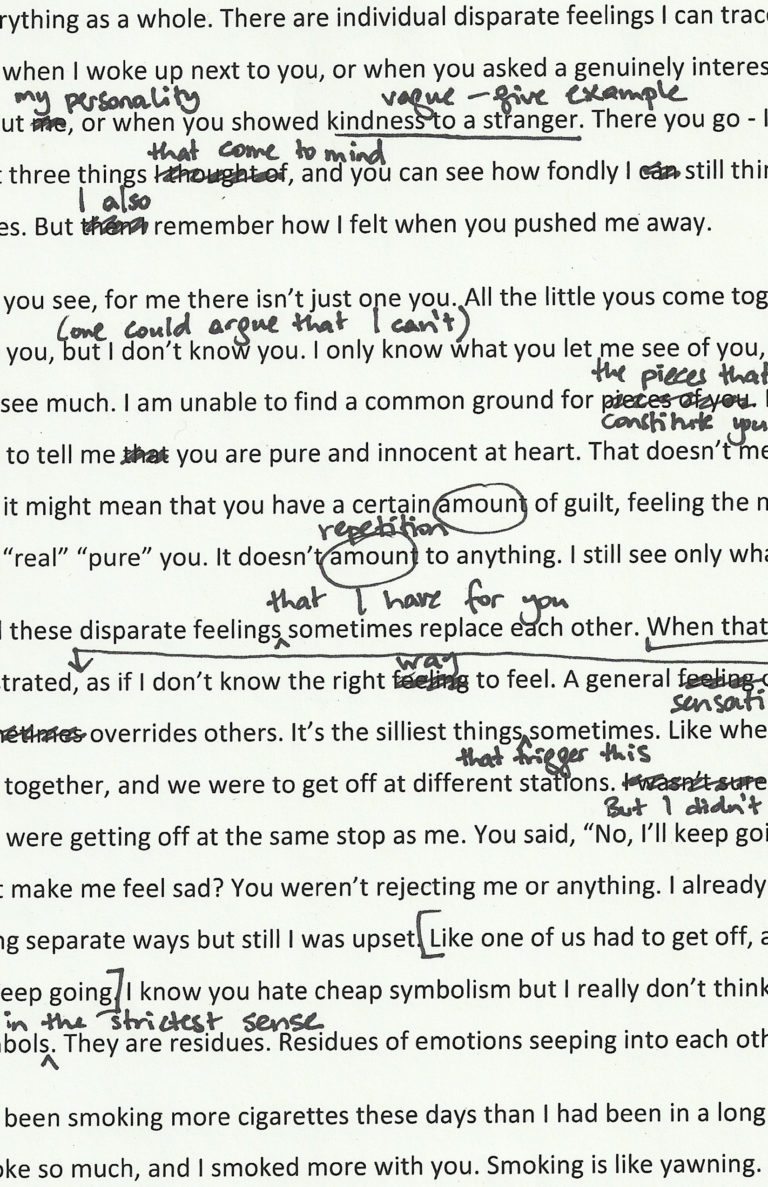 Erdem Tasdelen, dear, (detail), 2010
inkjet and ink on copy paper
Erdem Taşdelen

Artist

Lorna Brown, Curator

Curator