Ute Meta Bauer

Presenter

Associate Professor and Director of the Visual Arts Program at the Massachusetts Institute of Technology (Cambridge), and educated as an artist, for more than two decades Bauer has worked as a curator of exhibitions and presentations on contemporary art, film, video and sound, with a focus on transdisciplinary formats. She was a Co-Curator of Documenta11 (2001 – 02) in the team of Okwui Enwezor, has been the artistic director of the 3rd Berlin Biennial (2004) and in 2005 curated the Mobile Transborder Archive for InSite05, Tijuana /San Diego. Bauer has been the founding director of the Office for Contemporary Art Norway (OCA) and was the editor of numerous publications in the field of contemporary art, including: What's left…What remains? SITAC VI (Mexico City, 2009). Bauer occasionally collaborates with apparatjik, a collective project she joins as artistic director.

Read More
The University of British Columbia's Critical and Curatorial Studies Program and the Morris and Helen Belkin Art Gallery present a talk by Ute Meta Bauer, Scripted Spaces – The Exhibition as an Architecture of Discourse as part of the Curatorial Lecture Series. Bauer's interests include projects outside of institutions and archival practices.
The Curatorial Lecture Series presents lectures on contemporary curatorial practice. It is organized by the Morris and Helen Belkin Art Gallery in collaboration with the Department of Art History, Visual Art and Theory, the Museum of Anthropology, and the Department of Anthropology, with the support of the Audain Endowment for Curatorial Studies, and the Faculty of Arts at The University of British Columbia. This lecture is organized in collaboration with the Walter Phillips Gallery at The Banff Centre.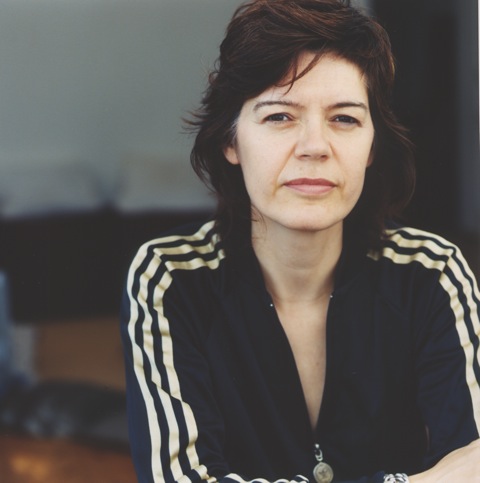 Organized by Naomi Sawada, Scott Watson
Ute Meta Bauer

Presenter

Associate Professor and Director of the Visual Arts Program at the Massachusetts Institute of Technology (Cambridge), and educated as an artist, for more than two decades Bauer has worked as a curator of exhibitions and presentations on contemporary art, film, video and sound, with a focus on transdisciplinary formats. She was a Co-Curator of Documenta11 (2001 – 02) in the team of Okwui Enwezor, has been the artistic director of the 3rd Berlin Biennial (2004) and in 2005 curated the Mobile Transborder Archive for InSite05, Tijuana /San Diego. Bauer has been the founding director of the Office for Contemporary Art Norway (OCA) and was the editor of numerous publications in the field of contemporary art, including: What's left…What remains? SITAC VI (Mexico City, 2009). Bauer occasionally collaborates with apparatjik, a collective project she joins as artistic director.

Read More