Trevor Barnes

Presenter

Renisa Mawani

Presenter

John Bass

Presenter

Margot Young

Presenter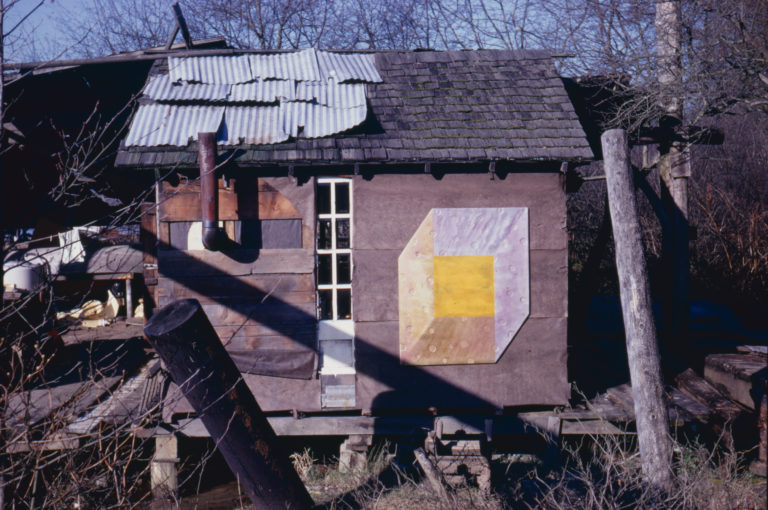 Tom Burrows, Untitled, (c. 1968), installed in the Maplewood Mudflats, c. 1969, 35 mm slide.
Join leading UBC scholars, artists, curators and critics in a series of midday conversations. We invite two prominent, disciplinarily distinct voices into the Gallery to discuss productive intersections of their own work and the current exhibition, followed by a discussion that includes the audience.
In this series, guests will address Tom Burrows, an exhibition of works by the Vancouver/Hornby Island artist from his early career to the present. The exhibition is a timely refocusing of attention on an artist who has made an immense contribution to the development of art in Vancouver, not only as an artist but as an educator and activist as well—in 1975 he received a United Nations commission to document squatters communities in Europe, Africa and Asia, a work that is now in the Belkin's collection.
Everyone is welcome and admission is free.
Thursday, January 29, 1-2 pm
Claims to nature / Competing epistemologies
Trevor Barnes (Department of Geography) and Renisa Mawani (Department of Sociology)
Friday, February 27, 1-2 pm
Contested landscapes / Forms of justice and activism
John Bass (School of Architecture and Landscape Architecture) and Margot Young (Faculty of Law)
CONCEIVED AND DEVELOPED BY SHELLY ROSENBLUM
Trevor Barnes

Presenter

Renisa Mawani

Presenter

John Bass

Presenter

Margot Young

Presenter