UBC Contemporary Players

Presenter

Michael Bemmels

Presenter

Sean Buckley

Presenter

Ryan Goetz

Presenter

Sarah Ho

Presenter

Joo Hee Kim

Presenter

Kelley Kim

Presenter

Nicole Linaksita

Presenter

Michael Morimoto

Presenter

Eric Nathan

Presenter

Anna Siminoski

Presenter

Gabriele Thielmann

Presenter

Gary Wong

Presenter

Hillary Young

Presenter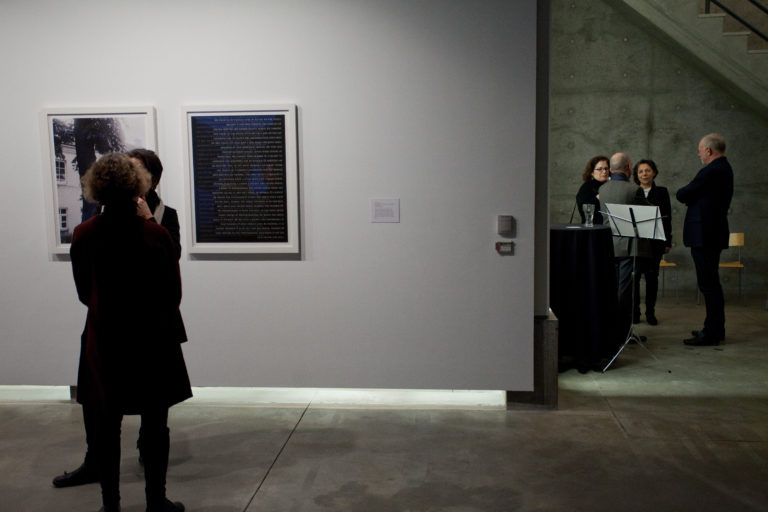 Opening reception of Esther Shalev-Gerz 
Photo: Michael R. Barrick, Morris and Helen Belkin Art Gallery
Join us for a concert by the UBC Contemporary Players at the Belkin Art Gallery. Ensemble Directors Corey Hamm and Paolo Bortolussi present a program that celebrates the Belkin Art Gallery's current exhibition Esther Shalev-Gerz.
PROGRAM
Ava Grayson, Oi, Au, Ay: Sean Buckley, Ryan Goetz
Scott Godin, Enso: Gary Wong, Michael Morimoto, Kelly Kim
Howard Bashaw, The Mountain: Ryan Goetz
Eric Nathan, Wing Over Wing: Hillary Young, Gabriele Thielmann
Derek Bermel, SchiZm: Anna Siminoski, Ryan Goetz
Carl Vine, Piano Sonata No. 1 (i, ii): Nicole Linaksita
Marc Mellits, Spam: Joo Hee Kim, Anna Siminoski, Sarah Ho, Michael Bemmels, Ryan Goetz
All welcome. Admission is free.
CONCEIVED AND DEVELOPED BY SHELLY ROSENBLUM
UBC Contemporary Players

Presenter

Michael Bemmels

Presenter

Sean Buckley

Presenter

Ryan Goetz

Presenter

Sarah Ho

Presenter

Joo Hee Kim

Presenter

Kelley Kim

Presenter

Nicole Linaksita

Presenter

Michael Morimoto

Presenter

Eric Nathan

Presenter

Anna Siminoski

Presenter

Gabriele Thielmann

Presenter

Gary Wong

Presenter

Hillary Young

Presenter