Cecilia Andersson

Writer

Cecilia Andersson studied photography at the International Center of Photography in New York, and holds a master's degree in Curating from Goldsmiths, London (2002). She has worked at Tate and FACT, both in Liverpool. In 2003, she initiated Werk, a platform for discussing the changing role of the artist within the context of urban regeneration. Her current interests concern the social function of art and include co-creation processes, interdisciplinary approaches, and contextual challenges in terms of communication and presentation of artists' works. Andersson was acting curator for Madrid Abierto (2009-10), and as an independent curator organized exhibitions at Moderna Museet (2004), the Museum of Far Eastern Antiquities (2008), and the Swedish Museum of Architecture (2008). Recently, she has curated exhibitions of the work of Francesco Jodice, Daniel Canogar, Reynier Leyva Novo, Rawiya, Agnès Varda, Stéphane Couturier, Leonor Fini, and Thilo Frank, all at Bildmuseet. Her writing has been published extensively in international journals, magazines, and artist catalogues. Andersson is currently Curator at Bildmuseet, Umeå University, Sweden. (2014)

Read More

Antonio Eligio (Tonel)

Curator, Writer

Tonel graduated with a degree in art history from the University of Havana in 1982 and is an artist, scholar, critic, and curator who shares his time in Canada and Cuba. He has worked extensively in Cuba, Latin America, Europe, Canada, and the United States. His early formation as an artist included regular publication of his drawings and cartoons, notably in DDT, a bi-weekly humour magazine published in Cuba in the 1970s. His articles and essays on Cuban and Latin American contemporary art have been published regularly in Cuba and elsewhere. His artwork is included in public and private collections, including the Museo Nacional de Bellas Artes, Cuba; Ludwig Forum für Interanationale Kunst, Germany; Museo de Arte Moderno La Tertulia, Columbia; and the University Art Museum at Arizona State University, USA. Tonel currently teaches visual art in the Department of Art History, Visual Art and Theory at the University of British Columbia.
 (2014)

Read More

Keith Wallace

Curator, Writer

Keith Wallace has been a curator of contemporary art since 1979 and has worked both independently and in various visual arts institutions. From 1991 to 2001 he was Curator, then Director/Curator, of Vancouver's Contemporary Art Gallery, where he developed and presented a program of regional, national and international exhibitions. Working since then as an independent curator, Wallace has organized exhibitions including Action-Camera: Beijing Performance Photography (2009), Certain Encounters: Daros-Latinamerica Collection (2006), and co-curated Witnesses: Art and Canada's Indian Residential Schools (2013) and Utopian Territories: New Art from Cuba (1997), all at the Morris and Helen Belkin Art Gallery. In 2004, Wallace became Editor-in-Chief of Yishu: Journal of Contemporary Chinese Art which is published by ARCO in Taipei. He was the Associate Director/Curator at the Morris and Helen Belkin Art Gallery at the University of British Columbia until 2015. (2018)

Read More
2014, Morris and Helen Belkin Art Gallery and Black Dog Publishing, Vancouver and London, UK
128 pages, b/w and colour, paperback
$25.00 CAD
ISBN 978-1-90896-654-4
Essays by Cecilia Andersson, Antonio Eligio (Tonel) and Keith Wallace.
As opined by the book's title, this is a publication focused toward the shared spaces and communal sensibilities of a city, rather than an attempt to survey the entire contemporary output of this anomalous nation. In essence, the study is a concentrated one of modern Havana, taking note of those artistic, cultural, socioeconomic and anthropological influences on its art scene without intent to become pedagogic in the process. Including major contemporary figures such as Juan Carlos Alom, Celia y Junior and Eduardo Ponjuan, The Spaces Between discusses the modern current of unfocused politicisation within the work, where issues of money, identity and bureaucracy are garnered from each viewers reading and imagination of suggestion, a reflection of the current emphasis on the spectator as contributor to making meaning. Published in collaboration with the Belkin's exhibition of the same name (10 January-13 April 2014), the book maintains the ambient approach of the partnering exhibition in an attempt to depict the context of Havana artists in the modern era. In part it discusses the lo-tech necessities of modern artists working in the city today, which has formed if not a coherent style, then a municipal approach to the process. As such, much of the work uses recycled materials or simple video and text-based elements to convey its meaning in a manner more diverse and ambiguous than prior generations of Cuban artists.
To purchase, please contact belkin.gallery@ubc.ca or 604.822.2759.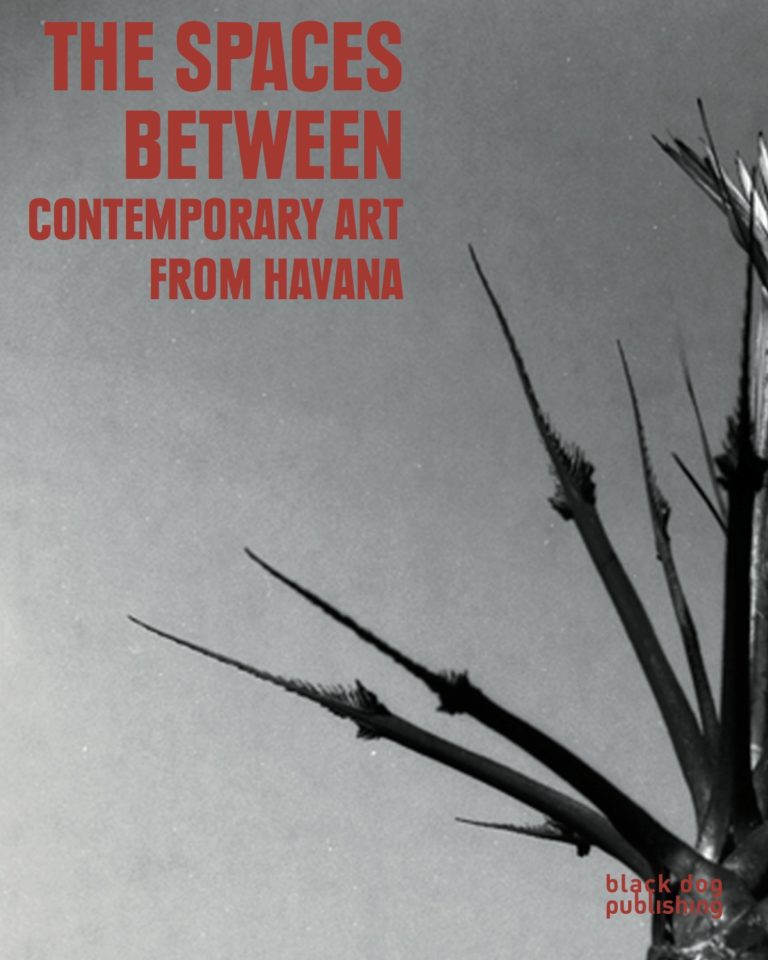 Cecilia Andersson

Writer

Cecilia Andersson studied photography at the International Center of Photography in New York, and holds a master's degree in Curating from Goldsmiths, London (2002). She has worked at Tate and FACT, both in Liverpool. In 2003, she initiated Werk, a platform for discussing the changing role of the artist within the context of urban regeneration. Her current interests concern the social function of art and include co-creation processes, interdisciplinary approaches, and contextual challenges in terms of communication and presentation of artists' works. Andersson was acting curator for Madrid Abierto (2009-10), and as an independent curator organized exhibitions at Moderna Museet (2004), the Museum of Far Eastern Antiquities (2008), and the Swedish Museum of Architecture (2008). Recently, she has curated exhibitions of the work of Francesco Jodice, Daniel Canogar, Reynier Leyva Novo, Rawiya, Agnès Varda, Stéphane Couturier, Leonor Fini, and Thilo Frank, all at Bildmuseet. Her writing has been published extensively in international journals, magazines, and artist catalogues. Andersson is currently Curator at Bildmuseet, Umeå University, Sweden. (2014)

Read More

Antonio Eligio (Tonel)

Curator, Writer

Tonel graduated with a degree in art history from the University of Havana in 1982 and is an artist, scholar, critic, and curator who shares his time in Canada and Cuba. He has worked extensively in Cuba, Latin America, Europe, Canada, and the United States. His early formation as an artist included regular publication of his drawings and cartoons, notably in DDT, a bi-weekly humour magazine published in Cuba in the 1970s. His articles and essays on Cuban and Latin American contemporary art have been published regularly in Cuba and elsewhere. His artwork is included in public and private collections, including the Museo Nacional de Bellas Artes, Cuba; Ludwig Forum für Interanationale Kunst, Germany; Museo de Arte Moderno La Tertulia, Columbia; and the University Art Museum at Arizona State University, USA. Tonel currently teaches visual art in the Department of Art History, Visual Art and Theory at the University of British Columbia.
 (2014)

Read More

Keith Wallace

Curator, Writer

Keith Wallace has been a curator of contemporary art since 1979 and has worked both independently and in various visual arts institutions. From 1991 to 2001 he was Curator, then Director/Curator, of Vancouver's Contemporary Art Gallery, where he developed and presented a program of regional, national and international exhibitions. Working since then as an independent curator, Wallace has organized exhibitions including Action-Camera: Beijing Performance Photography (2009), Certain Encounters: Daros-Latinamerica Collection (2006), and co-curated Witnesses: Art and Canada's Indian Residential Schools (2013) and Utopian Territories: New Art from Cuba (1997), all at the Morris and Helen Belkin Art Gallery. In 2004, Wallace became Editor-in-Chief of Yishu: Journal of Contemporary Chinese Art which is published by ARCO in Taipei. He was the Associate Director/Curator at the Morris and Helen Belkin Art Gallery at the University of British Columbia until 2015. (2018)

Read More