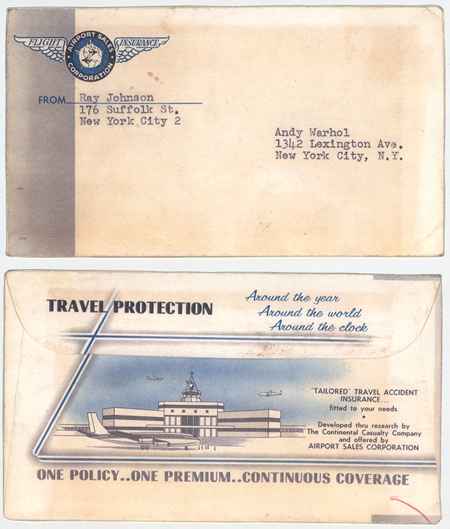 Ray Johnson

Correspondence to Andy Warhol from Ray Johnson

Envelope containing items including newspaper clippings and bandage. What is reproduced here is a facsimile of the original mailing.

circa 1962

Original collection: The Archives of the Andy Warhol Museum, Pittsburgh. Founding Collection, Contribution The Andy Warhol Foundation for the Visual Arts, Inc.